Young, pregnant and running from ISIS
May 9, 2017 (Rescue)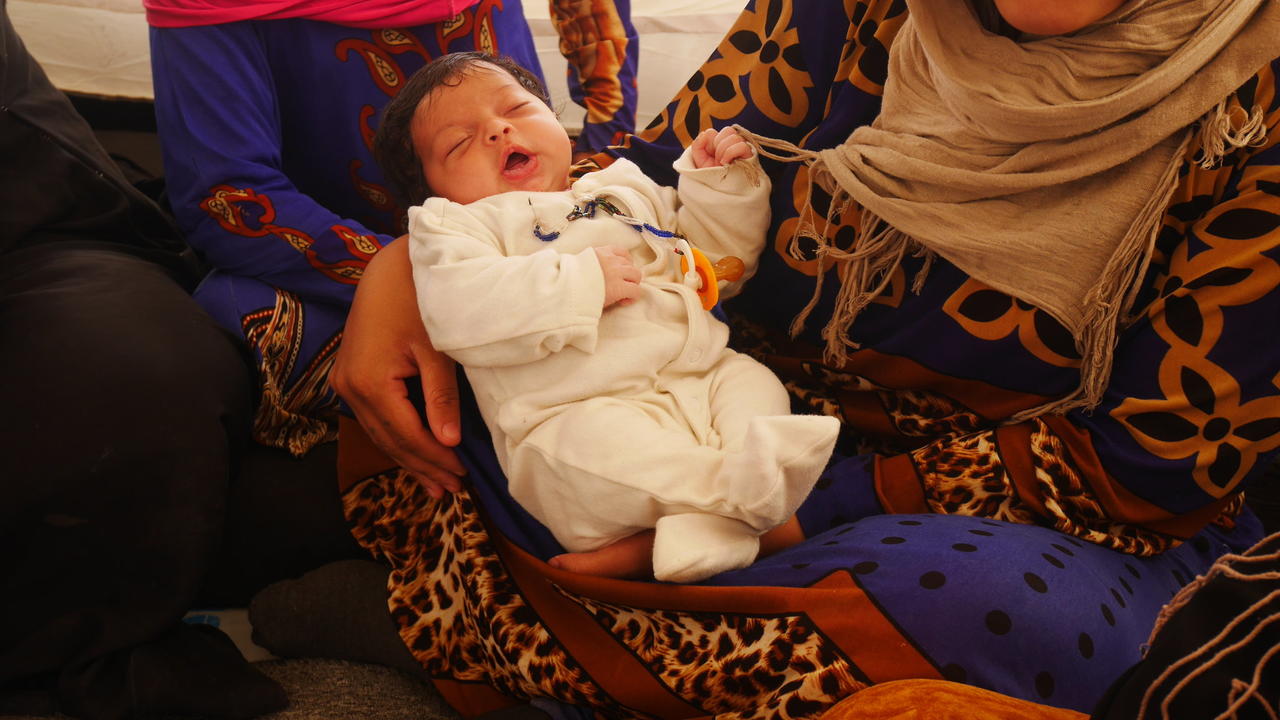 Ihab was born as his mother fled the battle for Mosul. His father was killed in the early days of the fighting.
Almost 17,000 people live in Al Hol camp in northeast Syria, most of them Iraqi refugees fleeing the battle in Mosul, where coalition forces are fighting to retake the city from ISIS.
Among them is 20-year-old Sherine, who left
Mosul
last November. Nearly six months pregnant at the time, she, her mother, brother, and five sisters would embark on a journey that found them wandering in desert, fleeing waves of fighting and dodging landmines—searching for a safe haven to give birth to her child.
Escape from Mosul
Like so many expectant parents, Sherine and her husband spent her first trimester dreaming of the future. "In Mosul, we were planning, talking about how to raise the baby, so many things," she says, staring blankly ahead as she remembers. Then she glances at baby Ihab, her three-week old son, and she smiles. "He looks like his father, but he has my eyes."
But Ihab's father is not with her—he died in the early days of fighting in Mosul.
After her son-in-law's death, Sherine's mother, Noor, decided it was time for the family to leave the city.
"Life under ISIS was like a prison," recalls Noor. "It got worse and worse." Noor, too, had lost her husband, left to raise her seven children alone.
"We heard about Al Hol camp, that life was okay there," she says. "But the route going west was difficult, and I had no money to pay a smuggler."
CONTINUE READING