The joy and sadness of returning to Mosul
31 March 2017 (BBC)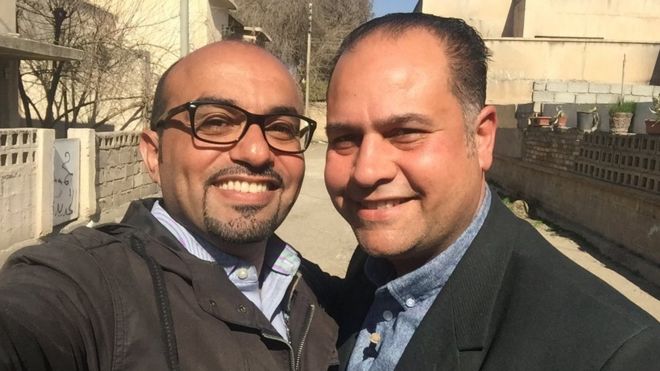 I've dreamed of going back to Mosul for so long.
The city where I was born and grew up has always occupied a special place in my heart and it's full of happy memories.
My Mosul was a city of green and shady streets, with beautiful, old houses overlooking the River Tigris.
It was a city of books with a famous university where my father taught and I studied.
It was a place where Iraqis came for a break, to breathe its cool, fresh air and visit its world-renowned archaeological sites.
I hadn't been home for more than a decade, and knew that after two brutal years of occupation by so-called Islamic State (IS), Mosul had suffered much damage.
But it was still a shock to see it for real.
Heartbreaking homecoming
As we drove through the streets where I played as a child, I found myself fighting back the tears.
Familiar places had become almost unrecognisable.
Everywhere you looked there were bullet-scarred walls and bombed-out buildings.
The roads were littered with twisted metal and burned out cars.
It was a heartbreaking homecoming.
CONTINUE READING